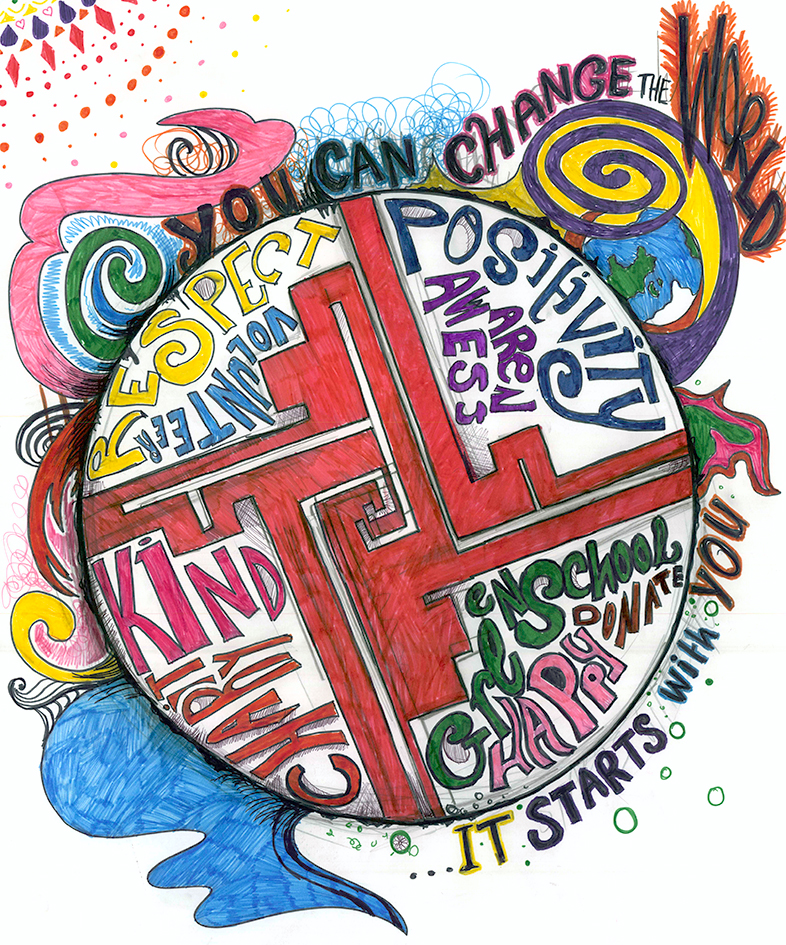 The Le Chéile Schools Trust now comprises the schools of fourteen religious congregations. The aim of the Trust is to carry on the legal, financial and inspirational role of trusteeship that has, up to now, been done by individual congregations. It carries out the legal and inspirational role of trusteeship. The main object of Le Chéile is the development of a vision of Catholic education and overseeing its implementation in the Schools and encouraging the preservation of key aspects of the evangelical heritage of their founding Congregation. Today the Trust's 14 Religious Congregations are responsible for 59 voluntary secondary schools including F.C.J. Bunclody.
Friday, 24th March, was Le Chéile Pay it Forward Day when we were asked to remember that it is in giving
that we receive. We wanted in a practical way to give expression to the gospel values which are at the heart of the Le Chéile Charter. James Murphy and Adam Raleigh of 4th year attended the Le Chéile Student Conference earlier this year where they explored ways of promoting social awareness and service to others. To mark Le Chéile Pay it Forward Day they planned music at lunchtime for all students, with a bit of River Dance too! They set up colourful Information Boards around the school and also had treats for the staff despite it being the season of Lent! Thank you to Ms. Joanne Kearns and the members of the school's Trad Group for making lunchtime so enjoyable. It's important to remember we are part of a larger Le Chéile Community.