Three Transition Year groups took part in SciFest in Carlow IT on April 27th.
Lorna Murphy and Adam Jordan Kelly did a project on "The Effects of Caffeine and Sugar on the Body".
Michael O'Brien, Neal Redmond and Steve Warren did a project on "The Causes and Effects of Adrenaline and Adrenaline rushes".
Ciara Carroll, Niamh O'Dowd and Kate Kirwan did a project on "Measuring Radon awareness in a High risk area".
The project presented by Ciara, Niamh and Kate won them the 10th Anniversary SciFest Award. Very well done to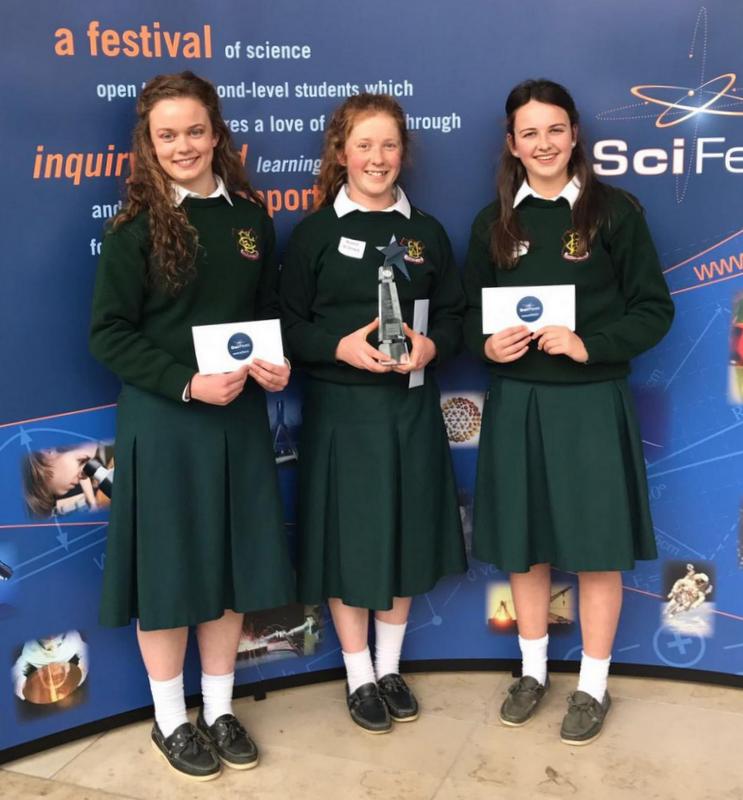 all the teams and their teacher, Ms. Catherine Doyle
They all enjoyed a science demonstration by Scientific Sue on "Potions and Explosions" in which Niamh was an able assistant.
The aim of the SciFest programme is to encourage a love of science, technology and maths through active, collaborative, inquiry-based learning and to provide a forum for students at local, regional and national level to present and display their scientific investigations.
SciFest at IT Carlow is one of a series of one-day science fairs for second level students. Nearly 10,000 students take part in SciFest nationally. Each of these students, either individually or in groups of two or three, take an idea, develop a project and present it to a panel of judges.